A performer gives an aerial acrobatics show that few acrobats in the world could do. [Photo/WeChataccount: sheshanlvyou]
Gold award-winning shows by circus performers from more than 10 countries are currently being staged at a theater at Shanghai Happy Valley.
The shows - without animals but featuring stunts by jugglers such as high-flying trapeze tricks and extreme trampolining - will be performed from 13:30 to 14:30 and from 17:00 to 18:00 every day.
People under 18 years old, students who took the 2020 zhongkao (senior high school entrance exam) or gaokao (college entrance exam), junior college students, undergraduates and postgraduates can enjoy discounted prices at 60 yuan ($8.64) per person for seating section A and 50 yuan for sections B and C with their ID cards, admission tickets or student cards.
A free shuttle service has also been offered for audiences. They can take Metro Line 9 to Sheshan station and take the shuttle bus across from the station.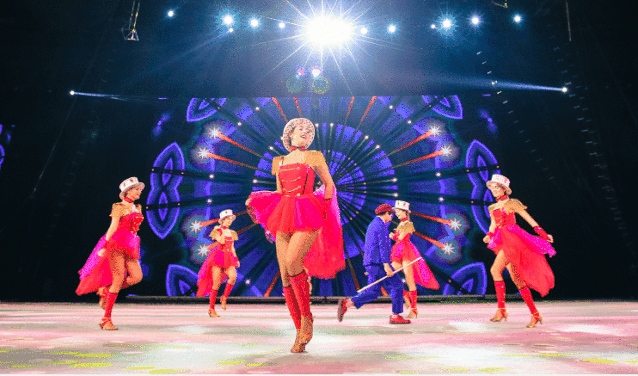 Acrobatic performances which have won wide acclaim around the world on stage at Shanghai Happy Valley [Photo/WeChataccout: sheshanlvyou]