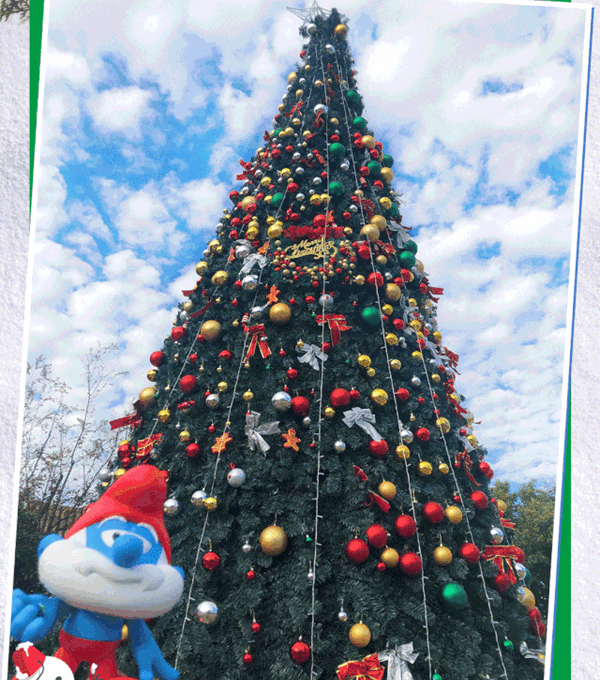 A smurf figure stands under a giant Christmas tree at the Smurfs theme park. [Photo/WeChat account: sheshanlvyoutopnews]
China's first Smurfs theme park in the Shanghai Sheshan National Tourist Resort has a new look for the upcoming Christmas celebrations.
The park has added Christmas decorations to greet visitors and spread holiday cheer, including Christmas trees, jingle bells, wreaths and garlands, and lights.
Visitors can have extra fun at the park by decorating a giant Christmas tree and participating in a Christmas gift-finding game.
Children will love celebrating Christmas with Smurfs, and parents will enjoy a delightful family outing.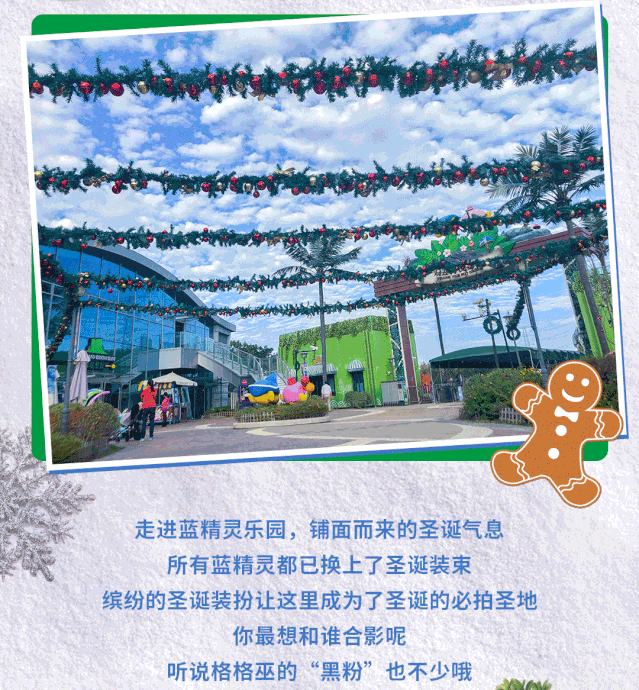 Christmas decorations at the Smurfs theme park. [Photo/WeChat account: sheshanlvyoutopnews]